Profile

Tiwa
Come flying, worlds to see.
Free Account
Created on 2011-12-31 21:35:06 (#1350023), last updated 2012-02-17 (292 weeks ago)
1,576 comments received, 1,067 comments posted
30 Journal Entries, 17 Tags, 0 Memories, 86 Icons

About

Mini Bio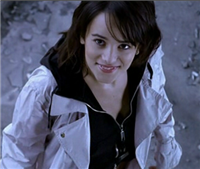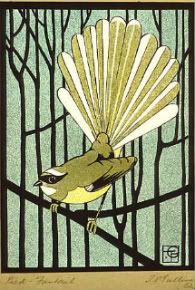 Tiwa~Pooka~Fantail-Piwakawaka
Tiwa is a shapeshifter from Wellington who can transform herself into a fantail or Piwakawaka. She was inspired by Changeling the Dreaming, the older version.
She is now in her early twenties though can seem younger and has a huge amount of energy and love of life along with doing as much as she possibly can. One important physical detail to note with Tiwa is thanks to an adventure she just had, on her inner right forearm she has a rectangular scar with a line of a scar through it. This was created by cold iron and resembles a burn, I will note if these scars are visible or not. As of
this entry
, there is now a winding tattoo of representations of fantails done in the Maori style curving over and around her forearm and directly over the scars. The tattoo is done in dark greens and blacks and along with the images of the birds flying when you look closely the almost branches they move over resemble bars.
At the moment, her magic isn't going to be in play a lot except for her ability to change into a fantail. Though she is proficient at illusions and at times may create illusions and the process will be explained when they appear. Information about
fantails
can be found here. Also for more ideas about pooka in the World of Darkness, go
here
for one of the most enjoyable introductions to them.
The way this works is that she has to be out of sight before she can change forms and when she's a bird, she's just an ordinary bird.
I just borrow this world for roleplaying purposes in

mixed_muses
and

panfandomsandbox
The player behind Tiwa can be found at

ceitfianna
.

Connect
changeling
,
cowboys
, fantails, haka,
magic
,
new zealand
,
pooka
,
pranks
,
quidditch
,
rugby
,
seelie court
,
teaching
,
wellington
FionaLl8

People
[View Entries]

Communities
[View entries]

Feeds
[View Entries]

Subscriptions (0)

Linking
To link to this user, copy this code:
On Dreamwidth:
Elsewhere: